I HAVE PURCHASE A NEW PC AND I WANT TO MOVE TGC TO THE NEW PC

Install TGC on your new PC. Use the original download/installation instructions. Send us the new TGC machine ID you find in the interface app (eg. TGC SkyTrak interface app, Simulator Console, etc).
I NEED TO TRANSFER MY TGC LICENSE TO A NEW OWNER
You can find more info about license ownership transfers here: https://csc.protee-united.com/hc/en-us/articles/115004444173-Software-License-Transfers-FAQ
TGC can only be transferred one time.
SkyTrak annual licenses can not be transferred.
TGC can not be transferred to SkyTrak.
R-Motion FULL licenses can not be transferred.
I'M TRYING TO REGISTER AND I DO NOT HAVE AN ACTIVATION CODE
Please contact the rep/company/seller/shop. You need this activation code in order to register. The activation code has the following format: XXXX-XXXX-XXXX-XXXX-XXXX . Without this activation code we will not be able to sent you a license key.
PROTEE GOLF INTERFACE TEMPORARY LICENSE KEY EXPIRED
If you have a valid license for the ProTee Golf Interface and you get a Temporary License Key expired message, click on ENTER LICENSE KEY and send us the MACHINE ID you find there.
I'M NOT ABLE TO DOWNLOAD THE PROGRAM - NOTHING HAPPENS WHEN CLICKING THE LINK
Google Chrome is blocking downloads from unknow sites. Disable google download blocking or use another browser: https://www.businessinsider.nl/how-to-stop-chrome-from-blocking-downloads
IN THE MIDDLE OF A ROUND MY DEVICE GETS DISCONNECTED
Jump out of TGC using ALT-TAB or ALT-ENTER or the Windows key on your keyboard, open the interface app (for example the TGC for SkyTrak interface use right mouse click) from the Windows system tray where the app resides when running in the background. Reconnect your device and jump back into TGC without losing the round.
HOW DO I CHANGE FROM IMPERIAL TO METRIC IN TGC 2019
In TGC 2019 open SETTINGS -> DISPLAY & HUD -> DISPLAY UNITS
MY MOUSE POINTER IS NOT IN SYNC WITH MY SCREEN

In TGC 2019 open SETTINGS -> GRAPHICS -> ADVANCED GRAPHICS -> RENDER SCALE = 100%
I NEED TO TRANSFER TGC TO ANOTHER COMPUTER
Install TGC on your new computer. Follow the original installation instructions. When installed send us the TGC machine ID you find in the INTERFACE APP (eg. TGC for SkyTrak, the Simulator Console) on your NEW computer.
MY FLAG ON THE GOLFSIMULATORTOURS WEBSITE IS INCORRECT
The country this flag is based on is your Golfsimulatorforum account, link your forum account to your TGC account and set the correct country on the forum.
--
Open the TGC Simulator Console ( icon on your desktop)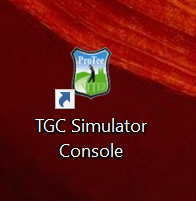 Go to Settings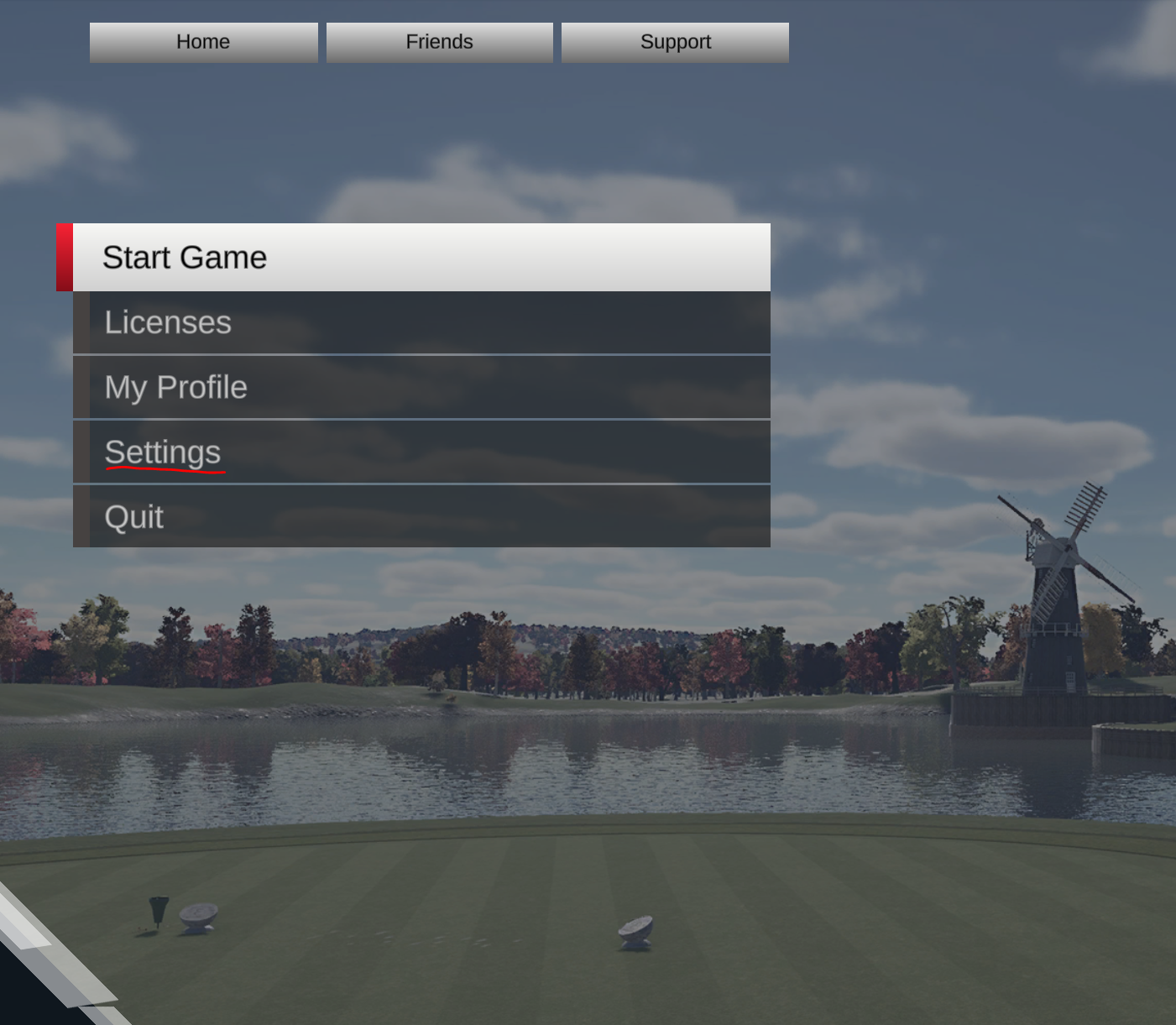 This settings file contains a section: [TGC Online].
Here you find:
Shot Recording=OFF
USER ID=<YOUR USER ID> eg. AAAA-1234-CCCC-5678-EEEE

1] Turn on Shot Recording by changing Shot Recording=OFF to Shot Recording=ON. Save the file.

2] Copy the USER ID.

3] Edit your Forum user profile and paste the USER ID in the field: TGC User ID.

4] Edit the field TGC Nickname in your forum user profile. Make sure its EXACTLY the same as the nickname you use in TGC (case sensitive).
Make sure to Save , the country set in the forum profile will sync over to the tour website ( this may take a few minutes / hour).
HOW DO I UNINSTALL AND REINSTALL TGC 2019
In Windows search type: Add or remove programs.
In the Apps & features screen find The Golf Club Simulator.
Click and select to uninstall.
After uninstalling type c:\programdata in the file explorer.
Delete the ProTee United folder to make sure all left overs are removed.
Reinstall TGC.
MY SKYTRAK IS DROPPING THE NETWORK CONNECTION

Try to force your PC to use the 2.4g band while using Skytrak (and reverse it the rest of the time).
This is in Windows device manager -> network adapters -> [adapter name] -> advanced -> preferred band -> prefer 2.4G. More info on the SkyTrak Forum.