Open the Windows Device manager. Look for the Mice and other pointing devices section. If you find a Mircosoft Serial BallPoint it needs to be disabled.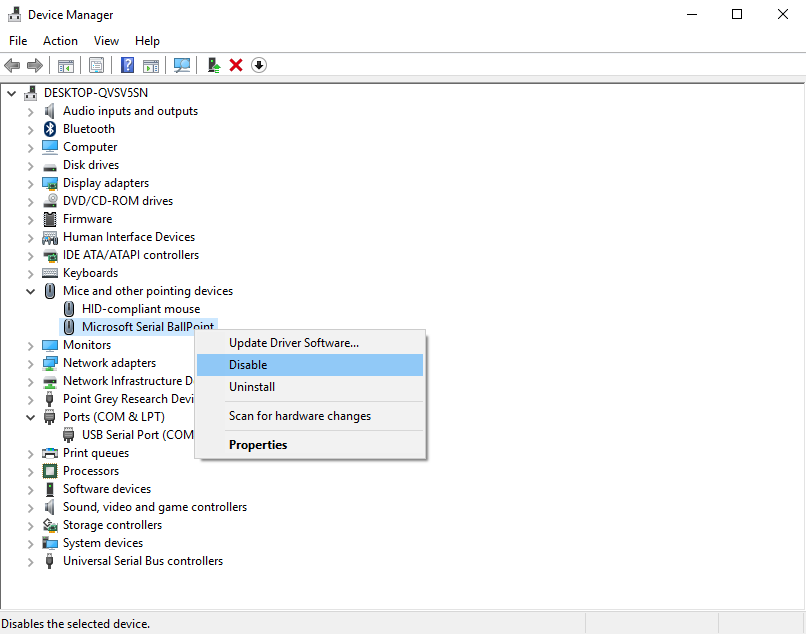 Right mouse click the Microsoft Serial BallPoint and choose to Disable.
When disabled Windows will free up the COM Port and show a small arrow in the Mouse icon.