How to take ownership and get full access to TGC files and folders
IMPORTANT: FIRST REBOOT THE COMPUTER
1. Open File Explorer, and type in c:\programdata followed by the enter key.
2. Right-click the ProTee United folder, click Properties, and then click the Security tab.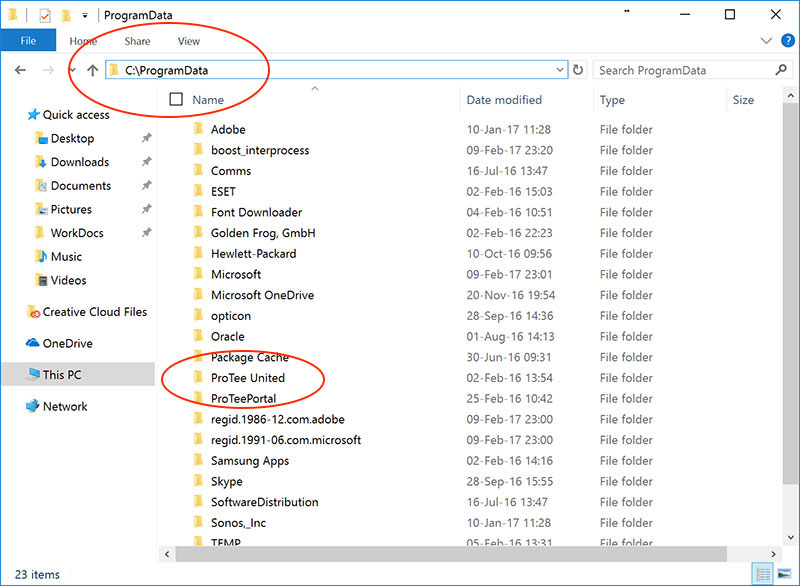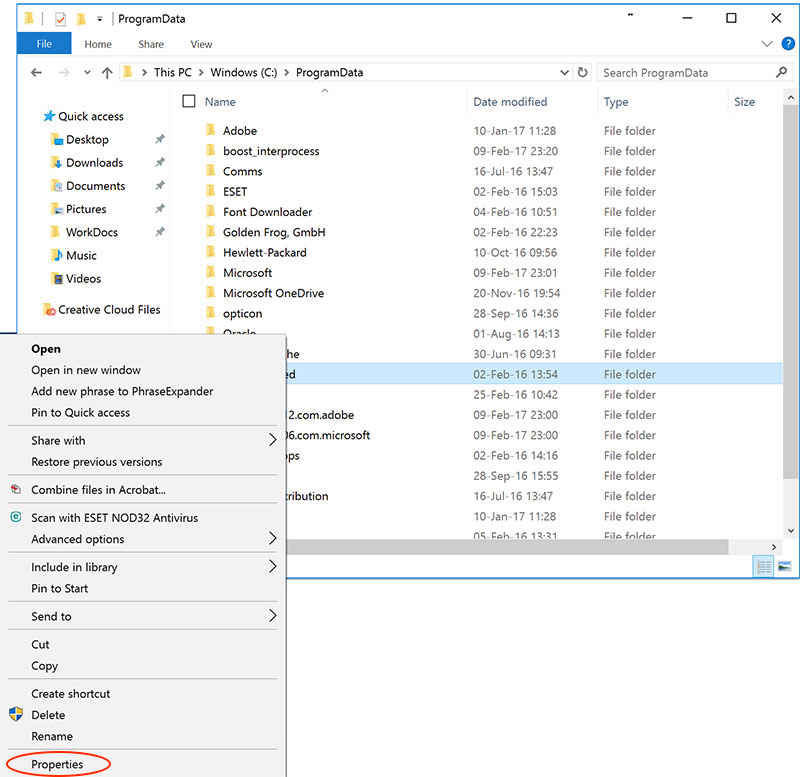 3. Click the Edit button.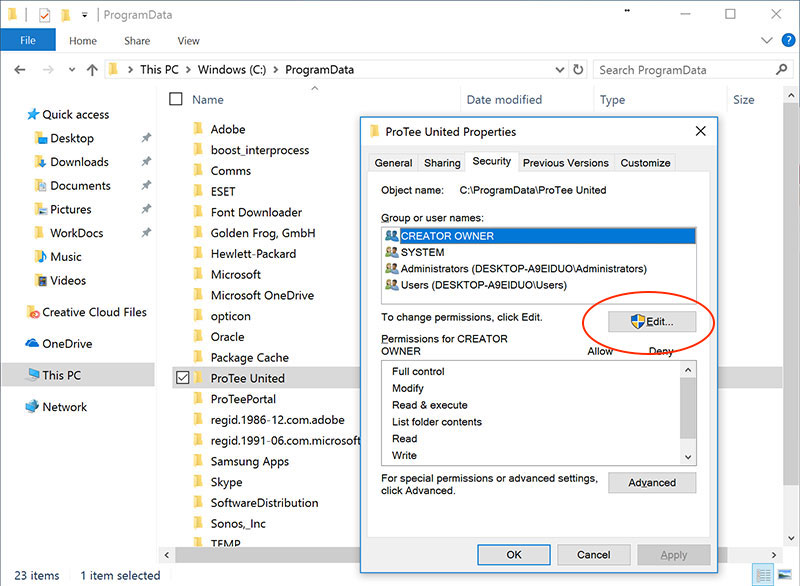 4. Select the Users group.
5. Click the Full control Allow Check Box.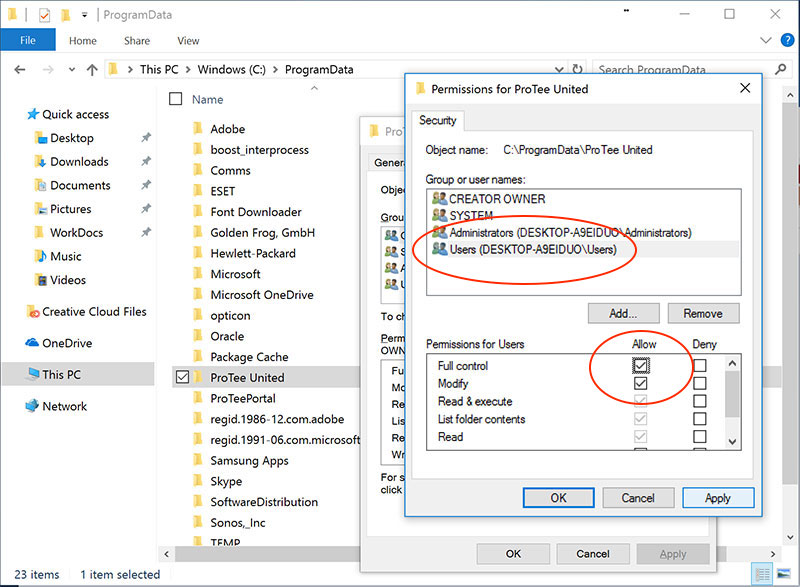 6. Click Apply button.
7. Reboot the computer.