IMPORTANT: SKYTRAK UPDATED THE SKYTRAK LICENSE VALIDATION NETWORK WHICH REQUIRES A TGC FOR SKYTRAK INTERFACE APP UPDATE.
Known issues: App interface crash, App won't start, TGC won't start.
The new TGC for SkyTrak interface will support both the SkyTrak+ and the SkyTrak.
All SkyTrak models will require this new TGC for SkyTrak interface in order to play TGC.
IMPORTANT: ONLY INSTALL THE INTERFACE APP FROM THE INSTALLER. THERE IS NO NEED TO REINSTALL THE TGC GAME SOFTWARE.
NOTE: SAVE YOUR TGC LICENSE KEY BEFORE INSTALLING THE NEW INTERFACE APP. YOU MIGHT HAVE TO ENTER IT AGAIN IN THE SIMULATOR CONSOLE.
The new TGC for SkyTrak interface is available for download here:
https://download.protee-united.com/skytrak/tgcstsetup.exe
In case your TGC license key no longer works after the update, please contact support with the TGC machine ID you find in the Simulator Console.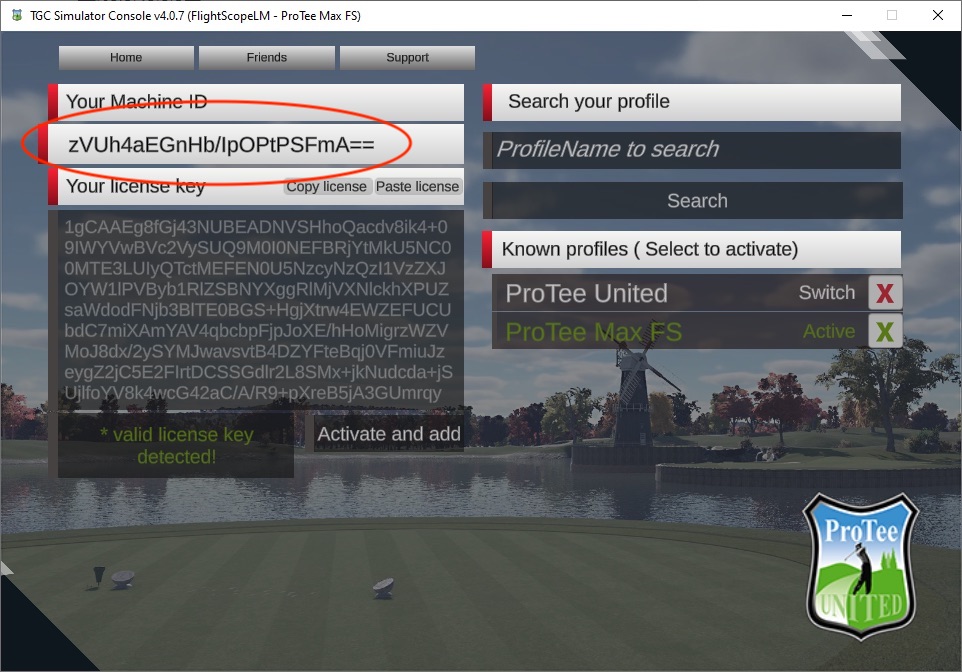 Known bugs:
Connect button is not working:
Close the interface from the system tray and restart.
https://csc.protee-united.com/hc/en-us/articles/360021237020-Windows-10-support-System-tray
Wedges are not working / Chips do not work:
This will be fixed in an upcoming update. Please switch to a different club manually.
Network mode no longer works
This will be fixed in an upcoming update.