Step by step video installation guide.
STEP 1:
NOTE: The TGCSETUP.EXE is saved in the Windows DOWNLOADS folder.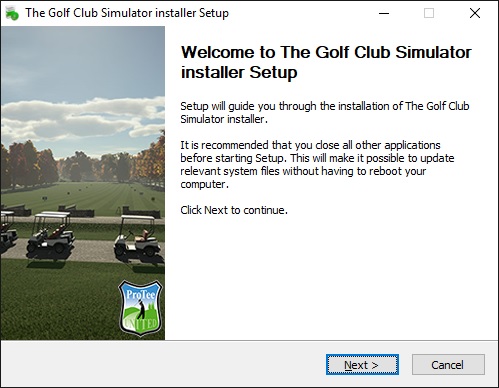 STEP 2:
NOTE: The Golf Club Simulator is always installed and can not be deselected.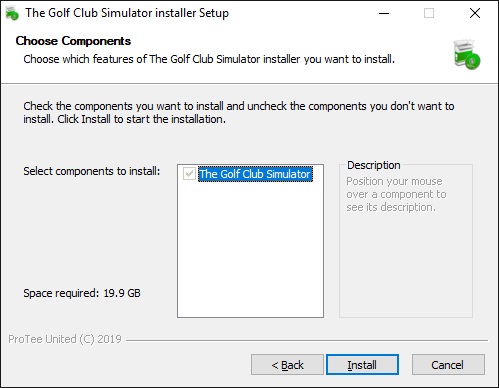 STEP 3:
NOTE: Step through the installation procedure.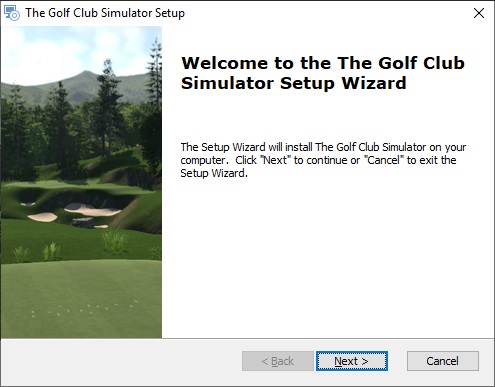 STEP 4:
NOTE: To prevent any issues do NOT change the default installation path.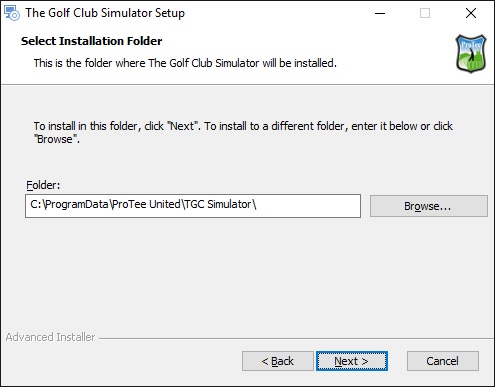 STEP 5:
NOTE: Finish the installation. You will find 1 new icon on your Desktop: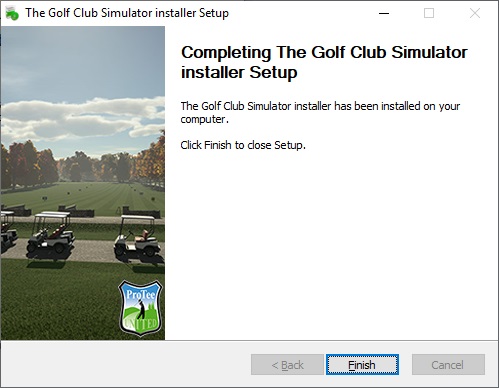 STEP 6:
Start the TGC Simulator Console and click Licenses.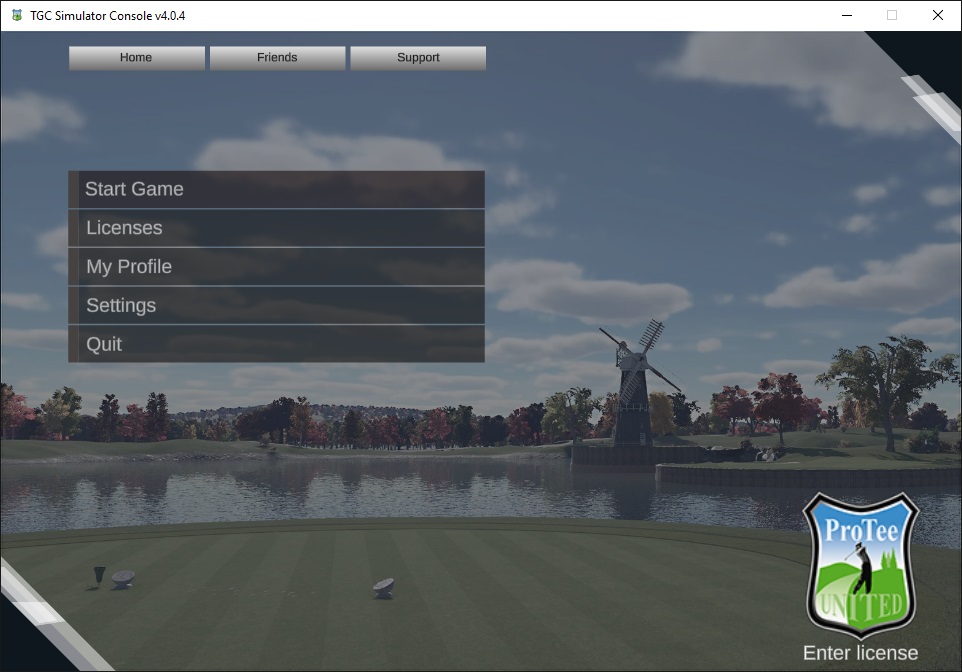 STEP 7:
NOTE: The MACHINE ID found under LICENSES and the ACTIVATION CODE you received from the seller are required in order to receive your TGC License Key. Registration page: https://tgcsim.com/register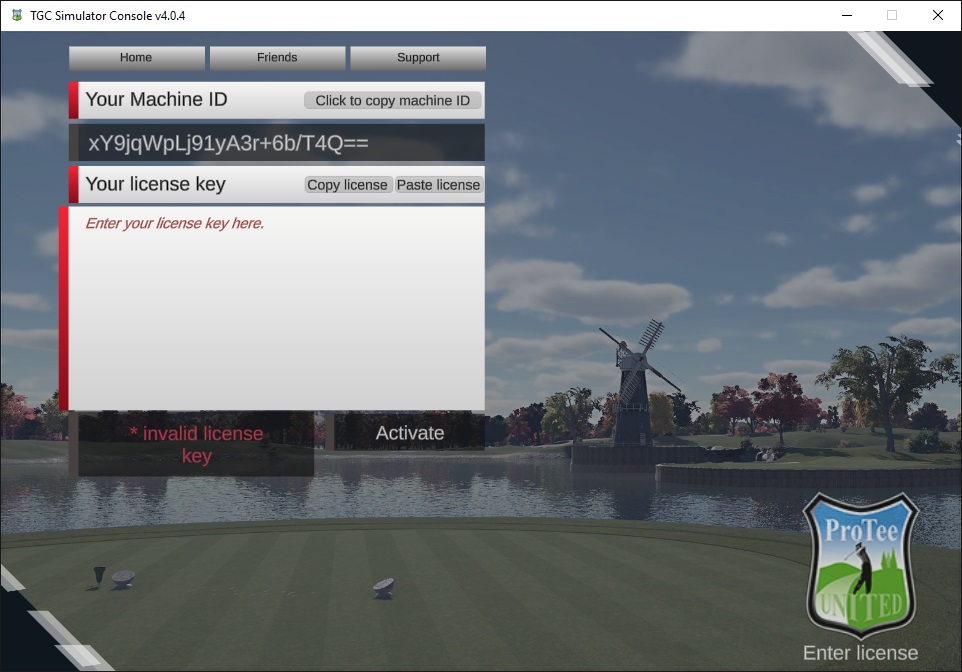 STEP 8:
NOTE: Paste the License Key you received into the LICENSE KEY field. Use your keyboard to copy and paste your license key.
To copy, press and hold Ctrl (the control key) on the keyboard and then press the C on the keyboard. To paste, press and hold down Ctrl and then press V.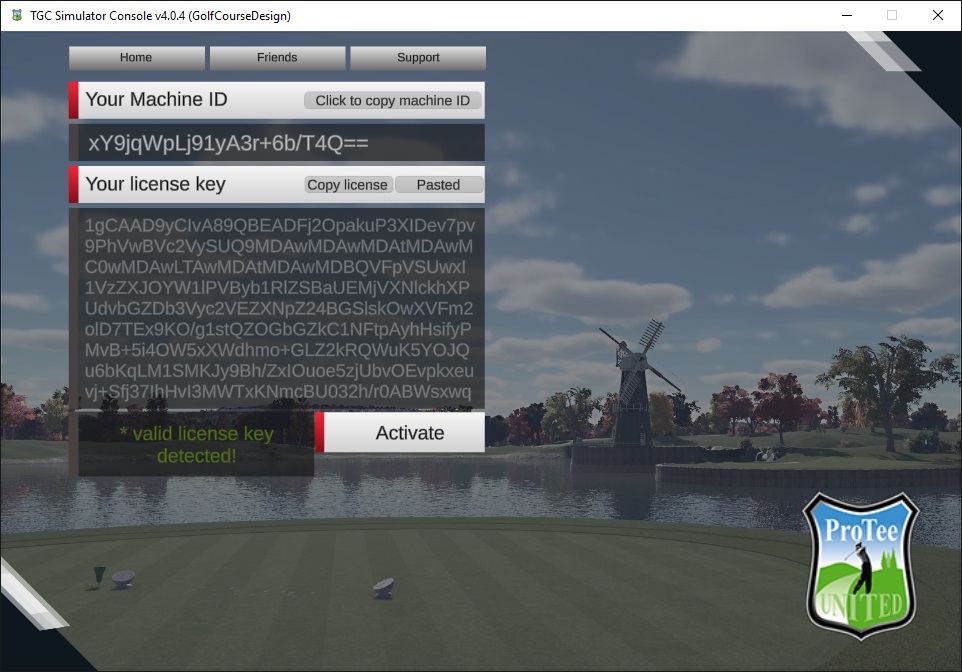 STEP 9:
NOTE: From main menu click Start Game to find the list of available simulator options.