STEP 2: CONFIGURING THE SKYTRAK INTERFACE

Connect the SkyTrak unit to your computer using USB cable or through wireless if set up correctly in the SkyTrak Software.
http://marketing2.skygolf.com/www/PROD/sites/default/files/skytrak/SkyTrak_UserGuide_071117.pdf

Switch on the SkyTrak unit and start the SkyTrak TGC Interface.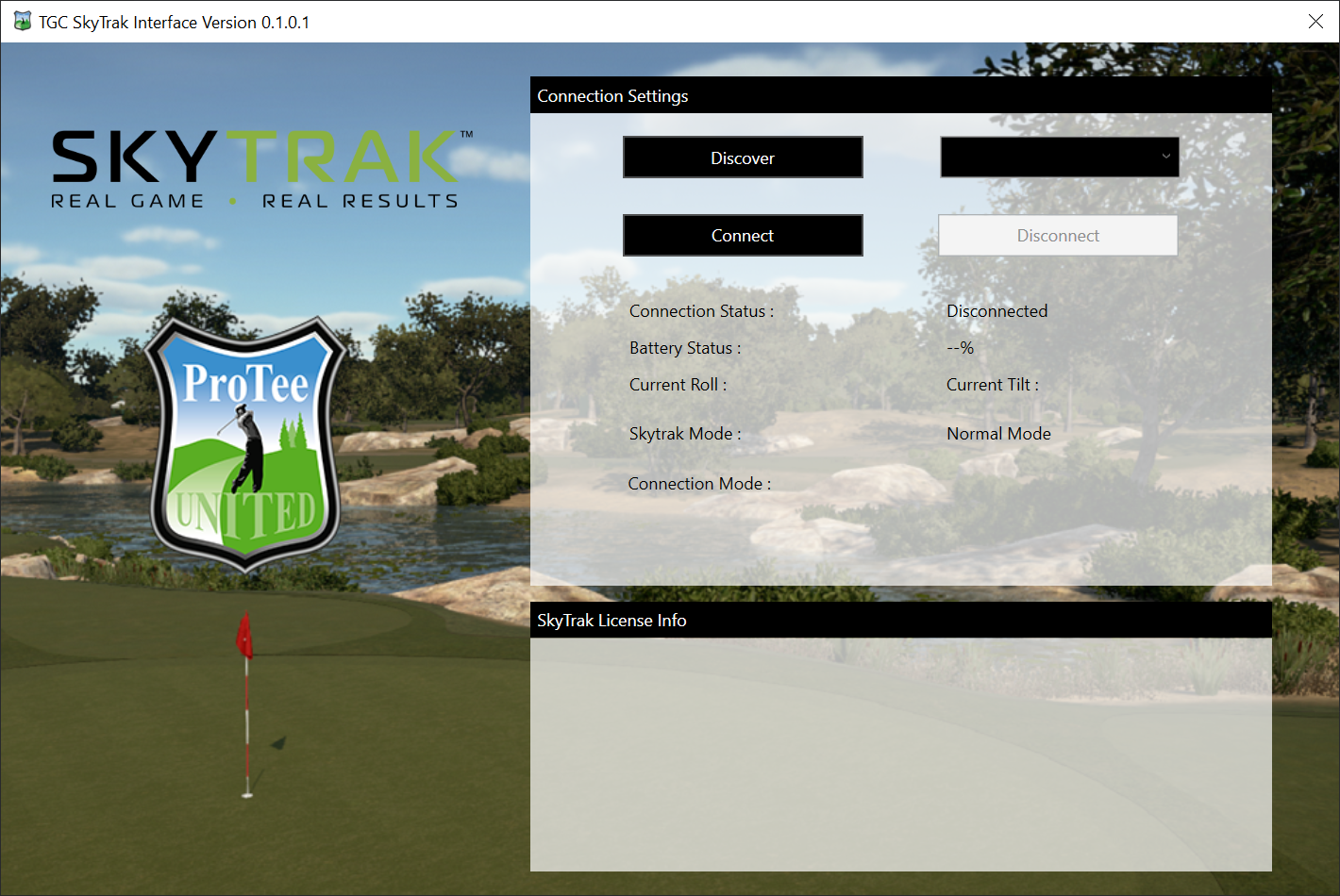 Here you can connect your SkyTrak unit to TGC; to do so please first click on Discover as this will search for all SkyTrak devices that it will be able to connect to.
Wait for it to complete the discovery; before using the dropdown to select the unit you wish to connect and click on Connect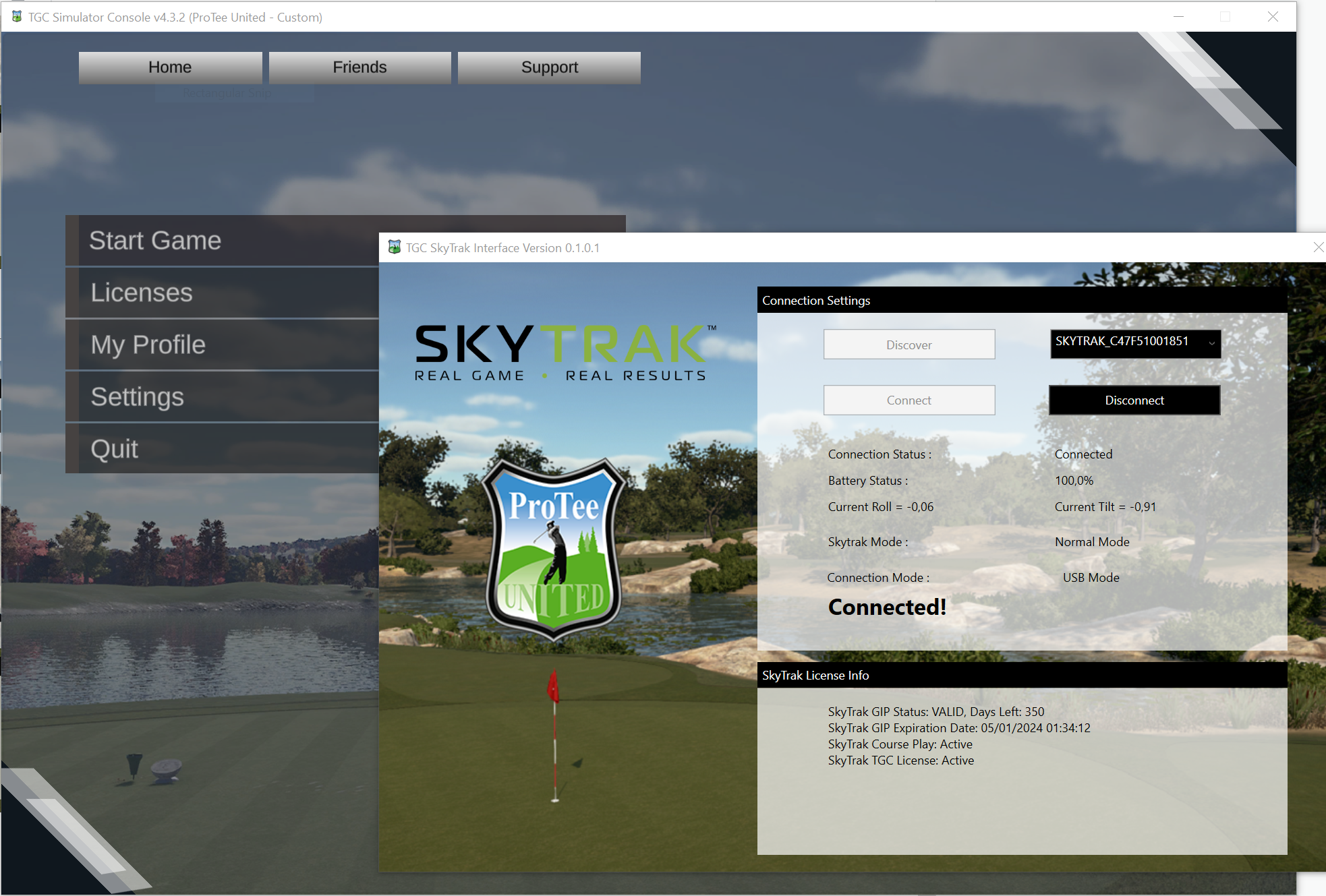 Once connected succesfully a new window will pop up named TGC Simulator Console;
This application helps you with your TGC License and gives you the option to select which TGC to start.
Enjoy!