VIDEO INSTRUCTIONS
STEP 1: INSTALLING THE SOFTWARE
Run the Golf Club for SkyTrak Setup. The setup will guide you through the installation of The Golf Club for SkyTrak.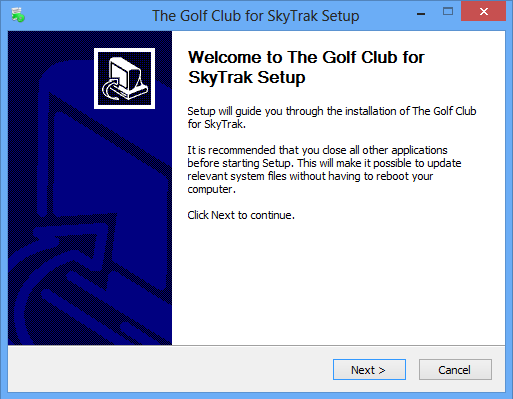 In the next screen select the following components and click Install:
SkyTrak TGC Interface
The Golf Club Simulator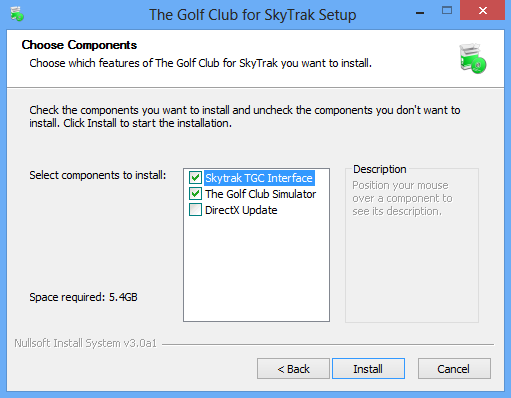 The installer will now check that everything is in order and will start downloading the latest software versions to your computer.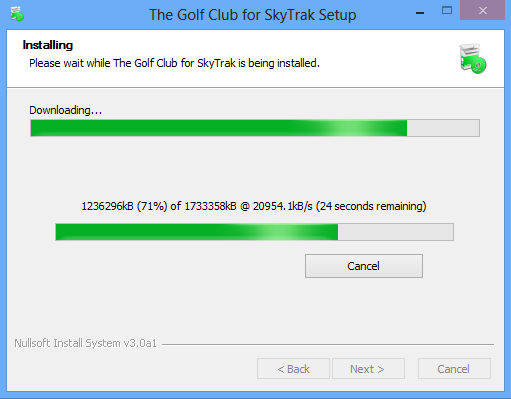 The total download time depends on the speed of your internet connection. When finished the installer will launch a Setup Wizard.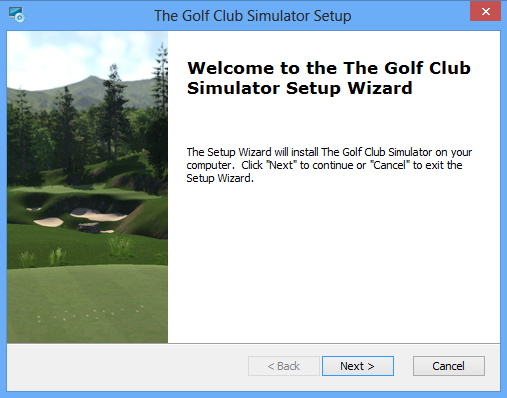 During this process you will be asked if you accept the End User License Agreement.
IMPORTANT: Do NOT change the Installation Folder. The game must be installed in the default folder, otherwise the SkyTrak interface will not work correctly!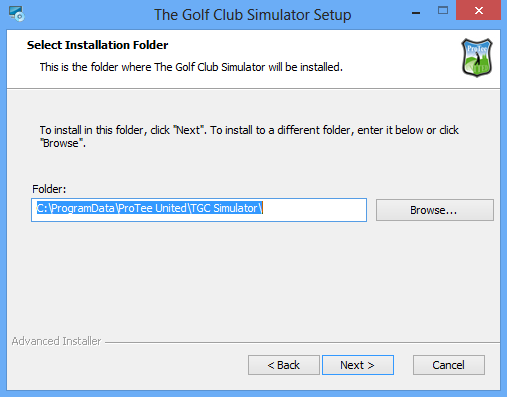 The installer will now install the software on your computer.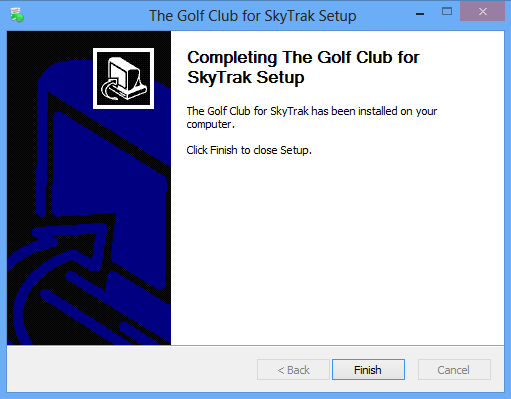 The installer will create shortcuts on your Desktop.
Click the SkyTrak TGC Interface icon on your Desktop to start the game.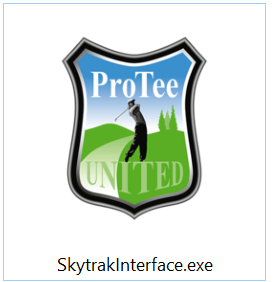 NEXT: STEP 2 - TGC for SkyTrak Interface CONFIGURATION